INSURANCE
COVERAGE FOR TMS THERAPY
INSURANCE
COVERAGE FOR TMS THERAPY
Insurance – We handle all the paperwork for you.
Mental health is a topic that is becoming more and more prominent in our society. Many people experience events or live in conditions that amplify their mental health issues. As a transcranial magnetic stimulation (TMS) clinic, we have seen access to mental health resources expand over time. Mental health coverage is accessible through insurance and TMS has become more and more available to patients in need of care.

Here at A Better Way Psychiatry and TMS Clinic, we want to help you break the hold that depression has on you. Many patients who don't see results with traditional depression treatments find that TMS is an effective therapy with minimal side effects. Talk to one of our TMS care coordinators today so that we can help you navigate the process of getting TMS therapy.
Our In-Network Insurance Providers
We are working to add more and more insurance providers to our network and make our service more accessible. Your health insurance provider may offer coverage for select treatment courses. Below are some of the insurance companies we are in-network with. Before treatment is started, we will go over your coverage and options.
Medicare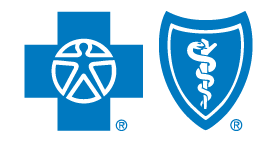 Anthem Blue Cross
Beacon
Magellan
Self-pay Options Are Available
For our patients who are uninsured or have insurance that does not cover TMS at this time, we do offer self-pay options. Visit us for a free consultation appointment to discuss the self-pay route with a member of our staff. It is our priority to work with patients as much as possible to get people the help they need. Get in touch with us to learn more about the cost of TMS therapy and the potential payment plans that we can offer.
Frequently Asked Questions
TMS is much more affordable now than it was previously. Major insurance companies such as Aetna, Cigna, Blue Cross Blue Shield, Blue Shield of California (Magellan), Anthem Blue Cross, and Medicare began covering TMS in 2013. The cost of treatment varies depending on the treatment plan and if the patient has insurance coverage for TMS. We will find out if your insurance plan covers depression treatment, including TMS therapy. Before you begin a plan of care, we will itemize the costs of treatment to ensure there are no surprises when it comes to payment.
TMS therapy is FDA-approved to help treat major depressive disorder (MDD), anxiety, ADHD, and more. Most insurance companies only cover TMS therapy for MDD and anxiety. As insurance companies begin to cover other FDA-approved conditions for TMS, we will update our policies.
Contact us online or call to schedule a free consultation to learn if TMS Therapy is right for you.
Most major insurance companies cover TMS therapy. Some companies may have some requirements for coverage such as previous medications and treatments. Our healthcare providers that specialize in TMS will discuss your treatment options to determine if TMS is right for you.