TMS Therapy In Cerritos

Now you can get TMS therapy in Cerritos through A Better Way Psychiatry and TMS Clinic! Transcranial magnetic stimulation (TMS) is a treatment that can be used for mental health conditions as an alternative to prescription drugs. TMS is not painful and has minimal side effects compared to many prescription drug treatments that are commonly used. Get a free consultation at our Cerritos location to get started. 


Cerritos is a city within Los Angeles county and it is home to Los Cerritos Center, a major shopping attraction with over 150 shops, restaurants, and other attractions. Those who seek adventure can visit the Cerritos Olympic Swim and Fitness Center, the Cerritos Sculpture Garden, or even the Cerritos Skate Park! Being centrally located, Cerritos is near the major cities of Anaheim, Long Beach, Los Angeles, and many more!


Our Cerritos clinic is easily accessible to the community, with close proximity to the Cerritos library, Cerritos High School, and Heritage Park. We treat patients from all over the area, including residents of Norwalk, Buena Park, Paramount, and many more. Our Cerritos location is just one of many in the Southern California region, so please find the location that is most convenient for you!
TMS Center In Cerritos
Address: 17777 Center Court, Ste 600, Cerritos, Ca 90730
Phone: 562-848-1110
Hours of operation: 8:00 am – 5:00 pm
Transcranial Magnetic Stimulation
TMS, also known as Transcranial Magnetic Stimulation, operates through magnetic fields rather than prescription medications. Magnetic pulses are used to target specific parts of the brain that regulate mood and emotions. Stimulating these areas can lead to improved brain function in addition to improvement in the symptoms you are experiencing due to mental illness. 


When you visit us for a transcranial magnetic stimulation session you will be awake the entire time, there are no anesthetics involved. The process is painless, although you may experience a light tapping sensation while the magnetic pulses are being administered. 


We treat depression, anxiety, PTSD, OCD, and ADHD with TMS therapy. When you visit us for your consultation appointment, we can help you determine if TMS is right for you.  Please feel free to come in and speak with one of our mental health professionals if you have any questions about transcranial magnetic stimulation.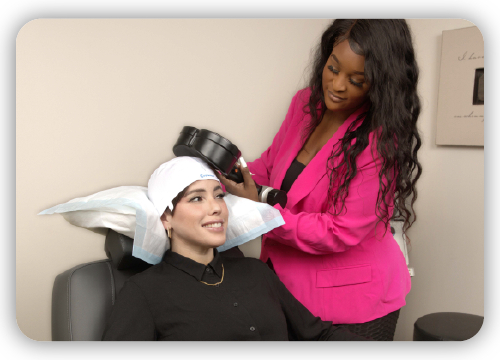 Insurance Coverage For TMS
We believe that mental health care should be accessible and available to all. We accept insurance policies in an effort to make treatment more affordable to our patients. When you come in for your free consultation appointment, we can go over all of your insurance coverage information with you. 


We will never charge you for services at your free consultation appointment, rather, it is a time for you to ask questions and for us to evaluate you and create a treatment plan. At ABW, we are more than just healthcare providers, we are also here to help you every step of the way with your recovery. We want you to know that you are not alone and that you have the best team behind you that is rooting for you.