Get TMS therapy in Norco, conveniently located in Riverside County just off of Interstate 15. In the heart of the city, our clinic is situated nearby local landmarks like Norco College, Fairview Park, and Norco Hills. Norco is also known as the home of Disneyland's Circle D Ranch and Pumpkin Rock. Norco is filled with outdoor activities and is known as a horse community for its extensive horse trails, farms, and hitching posts throughout the area. The City of Norco is conveniently situated nearby other areas like Corona, Riverside, and Ontario. Nearby are major attractions such as Chino Hills State Park and Lake Mathews Estelle Mountain Reserve. All of our clinics offer free consultations to new patients, so whether you're in Norco or located throughout Southern California, we have a location near you. Find your nearest TMS clinic location today!
Learn More About TMS Therapy In Norco
Transcranial magnetic stimulation (TMS) is a non-invasive treatment that can be used to treat persistent depression, anxiety, and other mental health issues. Many patients who do not see the results they hope for with prescription medications may see results with alternative therapies like TMS. Sometimes, TMS may be used in conjunction with prescription medications depending on the needs of each patient, so visit us to learn more about your options for treatment.
TMS is different because there are no medications required, limiting the overall side effects that many patients experience. TMS occurs while patients are awake, using a magnetic coil to stimulate parts of the brain responsible for mood regulation. The treatment session is not painful, and you will be able to go about your day as usual after the session is complete. With TMS, brain activity in these areas is improved and symptoms of mental health illnesses may diminish.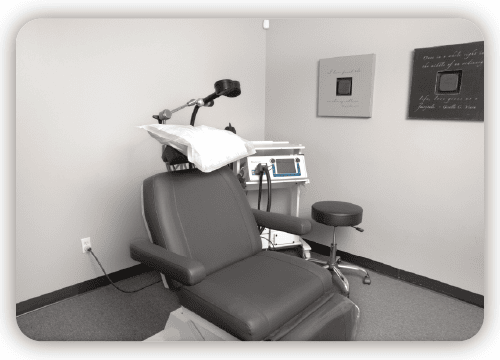 We work with a variety of insurance providers in an effort to bring the Norco community affordable mental health services. When you come to us, we take care of all of the insurance paperwork, leaving you with one less thing to worry about.
We hope to be a mental health resource to you and your loved ones and we will support all of our clients to achieve remission from depression. Call for your free consultation appointment and ask any questions that you may have about transcranial magnetic stimulation.
Visit us at one of our many locations throughout Southern California to get started.