TMS Therapy In Santa Barbara
A Better Way Psychiatrist & TMS Clinic now offers TMS therapy in Santa Barbara, California. Our transcranial magnetic stimulation (TMS) therapy services are a non-invasive alternative to prescription medications that are traditionally used to treat many mental health conditions. In addition to our Santa Barbara location, we also have TMS clinics all throughout Southern California.Santa Barbara is just two hours away from Los Angeles and still has the small town vibe with beautiful beaches such as Butterfly Beach, East Beach, and Leadbetter Beach. Beyond that, Santa Barbara residents and visitors enjoy top-tier attractions such as the Funk Zone, Santa Barbara Zoo, Lotusland, and Stearns Wharf. 
Just down the road from our clinic is the Santa Barbara Museum of Art, The Arlington Theatre, Alameda Park, and more. We are centrally located in the downtown area, with close proximity to the surrounding areas of Bel Air, West Beach, and Eastside. Begin taking the first steps toward healing by visiting us, the initial consultation appointment is free for all new patients.
TMS Center of Santa Barbara
Address: 7 W. Figueroa St. Ste 200, Santa Barbara, CA 93101
Phone: 800-500-6080
Hours of operation: 8:00 am – 5:00 pm
Transcranial Magnetic Stimulation
Understanding how transcranial magnetic stimulation (TMS) can benefit you and your condition is the first step in getting treatment. Transcranial magnetic stimulation is a great alternative choice to other traditional prescription drugs and talk therapy treatments. Treatment protocols call for all patients to be awake during the session, so there is no anesthesia involved.


TMS therapy has a number of benefits, including being non-invasive, having minimal side effects, and being completely drug-free. It has been proven to be an effective treatment option for patients suffering from mental health conditions who do not respond well to traditional means of mental health care (such as those with treatment-resistant depression).


We treat a number of different conditions with TMS therapy, including: 
Anxiety disorders & generalized anxiety 
Major Depressive Disorder (MDD) & symptoms of depression
Obsessive Compulsive Disorder (OCD)
Attention-Deficit Hyperactivity Disorder (ADHD)
Post-Traumatic Stress Disorder (PTSD)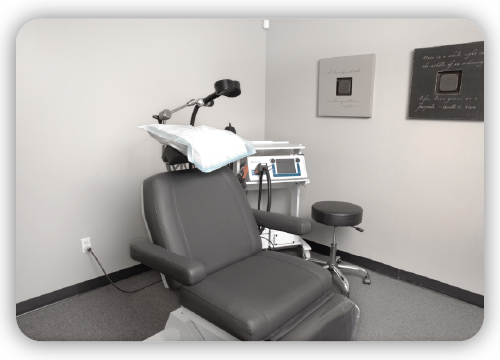 More About Insurance Coverage 
We hope to make transcranial magnetic stimulation as accessible as possible to the Santa Barbara community and beyond. We do accept insurance for TMS therapy services, and each insurance policy is different, so when you visit us for your initial appointment we will go over all of your coverage information in hopes to be as transparent as possible. 


Our mental health medical professionals are knowledgeable about TMS, so please feel free to ask them any questions you may have. We would like you to see us as both a resource and a support system during your journey through transcranial magnetic stimulation. We look forward to speaking with you or your loved one about all options that you have to make a change for your mental health.