A Better Way Psychiatry and TMS Clinic offers TMS therapy in Temecula as well as throughout Southern California. Our clinics offer free consultation appointments to all new patients, so please contact us to learn more about transcranial magnetic stimulation. Our mental health care specialists can answer any questions you may have. Within Riverside County, Temecula is nestled between the major cities of Riverside and San Diego. Temecula is known for its successful wine agriculture, with  beautiful wineries such as Wilson Creek Winery, Callaway Vineyard and Winery, South Coast Winery Resort and many more. Temecula Valley has world-class golf courses like Journey at Pechanga, Cross Creek Golf Club, and Temecula Creek Golf Club. Additionally, Old Town Temecula offers residents and visitors a nostalgic vibe while enjoying beautiful shops and restaurants. Our Temecula TMS clinic is centrally located within Premiere Workspaces, an office space just off of Interstate 15. If you or a loved one is experiencing on-going mental health challenges, please don't hesitate to reach out to us or book a free consultation visit. 
Clinics For TMS In Temecula
Address: 41593 Winchester Rd. Ste 200, Temecula, CA 92690
Phone: 951-888-8033
Hours of Operation: 8:00 am – 5:00 pm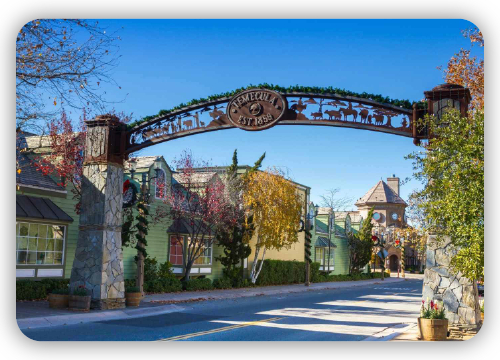 More About TMS Therapy Treatments
TMS therapy is an excellent option for patients who are seeking treatment for mental illnesses and want to avoid prescription drugs with harsh side effects. Using a magnetic coil that sends magnetic pulses, we are able to stimulate the brain and prompt it to increase activity in areas that control mood and emotions. TMS can oftentimes be more successful for patients who have been labeled "treatment resistant" and have not had luck with other traditional treatments. 


We treat five different conditions with TMS therapy here at A Better Way, including major depressive disorder, anxiety, OCD, PTSD, and ADHD. If you are experiencing one of these conditions, know that we are currently taking new patients in addition to offering free consultation appointments to all first-time patients. 
We Accept Insurance
Getting care for mental health challenges can seem impossible if you have already tried and failed to recover through talk therapy and prescription medications. Luckily, our TMS treatment is effective for many patients who are considered treatment-resistant, and it may even be covered by your health insurance policy. Coverage may vary from plan to plan, however, we will do all of the paperwork and calculations for you. 


We can help you fully understand your insurance coverage as well as the potential out-of-pocket costs for TMS when you visit our clinic for your first appointment. Our team of professional mental health specialists is prepared to talk with you about all of your options for TMS therapy as well as support you every step of the way. Begin your journey towards a happier and healthier future today by scheduling your free consultation.